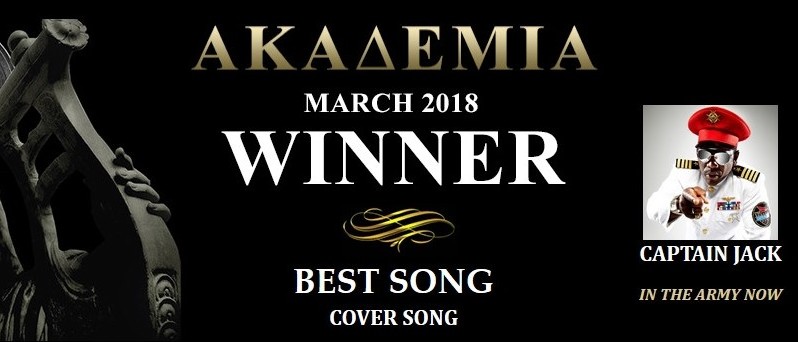 Another hit composed by Andreas Schmidt for Captain Jack.
With accumulated over 10 million YouTube views the song topped the polish charts for weeks! The Akademia Music Awards posted:
'This is a great cover of a good song – the Captain Jack rendition has a fresh feel that significantly exceeds the appeal of the original.'
They announced "Captain Jack – In The Army Now" to be the best cover song in 2018 so far. The Academia award winner Captain Jack will now be invited to the 2019 Gala Event in Los Angeles!